A & R Party Tent Rentals is a family owned and operated business that was established by brothers, Anthony and Roger Labadie. Lifelong residents of the town of Huntington (Anthony resides in Greenlawn and Roger in South Huntington), both brothers graduated from Harborfields High School.
After college, and the passing of their father, who encouraged them to do something worthwhile, the brothers used some inheritance money to purchase a tent and start a side business. They added tables, chairs and linens to create party packages to market for "backyard parties". With no formal operating budget, they advertised by distributing flyers and posting signs in local stores. Originating as "weekend work", the business began to grow and the need for more inventory and storage space increased.Trust A & R Party Tent Rentals with all of your party and event rental needs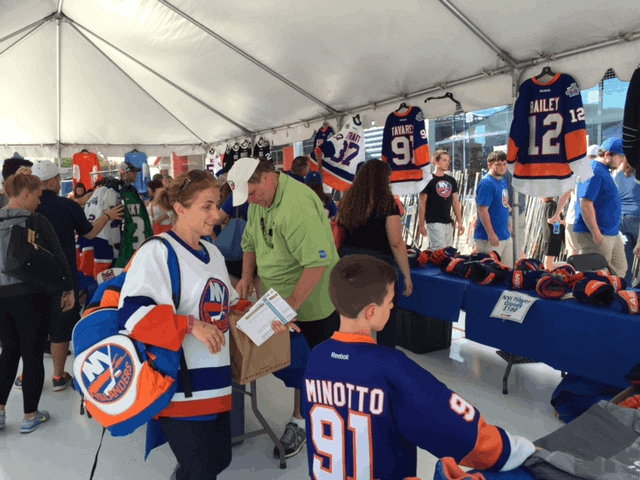 As sales increased and their customer base continued to grow, they incorporated their business and secured warehouse space to store their inventory. A & R Party Tent Rentals emerged into a full-service party tent and event rental company that serves both residential and commercial customers.
From backyard parties to outfitting corporate events for customers including the United States Merchant Marine Academy, the Huntington Crescent Club, the New York Islanders, American Cancer Society, Huntington Hospital/Dolan Family Health Center, Cablevision, the Town of Huntington Chamber of Commerce and more, A & R Party Tent Rentals offers quality products, reliable and efficient service, and tent rental packages to meet the needs of any event!
Trust A & R Party Tent Rentals with all of your party and event rental needs.